Green Conversations is a fast moving event format introduced by EFL, bringing together established environmentalists, organisations and the general public in one platform, to create a space to connect and exchange ideas and find solutions for current environmental issues. Continuing as a series from November 2018, starting with sustainable consumption, Green Conversations will continue to address different environmental topics aligning with the UN Sustainable Goals.
The second event of the series was held on 28 February at Hatch, Colombo, focusing particularly on deforestation. This event was sponsored by Nations Trust Bank.
The evening began with Dr. Nirmalie Pallewatte, an Entamologist and a Senior Lecturer from the University of Colombo. Dr. Pallewatte presented a comprehensive overview about deforestation, its causes and impact. She defined forests as natural habitats, identifying the felling of trees, human encroachment as some of the main causes of forest degradation which leads to detrimental consequences such as soil erosion and an increase of floods.
The next speaker was EFL's Legal Officer, Hafsa Hudha, who added the legal dimensions related to the topic emphasizing the laws and regulations that apply to protecting forests in Sri Lanka and the authorities responsible for enforcing regulations. She further went on to explain the significance of conducting EIAs (Environmental Impact Assessment) before executing development projects in forest areas.
Followed by Hafsa was one of Sri Lanka's leading environmental designers and architects, Sunela Jayewardene. One of her well known sustainable designs is the renowned Jetwing Vil Uyana hotel for which she converted an abandoned agricultural land to a wetland rich in biodiversity. During the conversation, Sunela highlighted to what extent sustainable design/architecture protects Sri Lanka's natural forests and how the private sector should attempt to build without harming Sri Lanka's natural environment.
The conversation then moved onto a more innovative direction with the presence of Heminda Jayaweera, Co-Founder of Thuru, Serial Innovator and Entrepreneur, who demonstrated how Thuru accelerates reforestation using technology. Heminda presented the audience with many positive and technologically advanced solutions to tackling deforestation such as developing the Thuru App to increase reforestation efforts among individuals, using drones to fast- track reforestation and how to use smart soil to increase non-chemical agriculture in the country.
The last speaker was Salinda Dissanayake, Chairperson of a community based group called Dumbara Surakinno who has put his heart and soul to protecting the Knuckles range from illicit human activities such as burning parts of the forests, monitoring irresponsible tourism in the range and improving reforestation. His insights were beneficial in understanding how the general public as individuals can take the initiative to conserve and project Sri Lanka's remaining forests. The event ended with a Q&A, providing the audience an opportunity to connect with the speakers and EFL.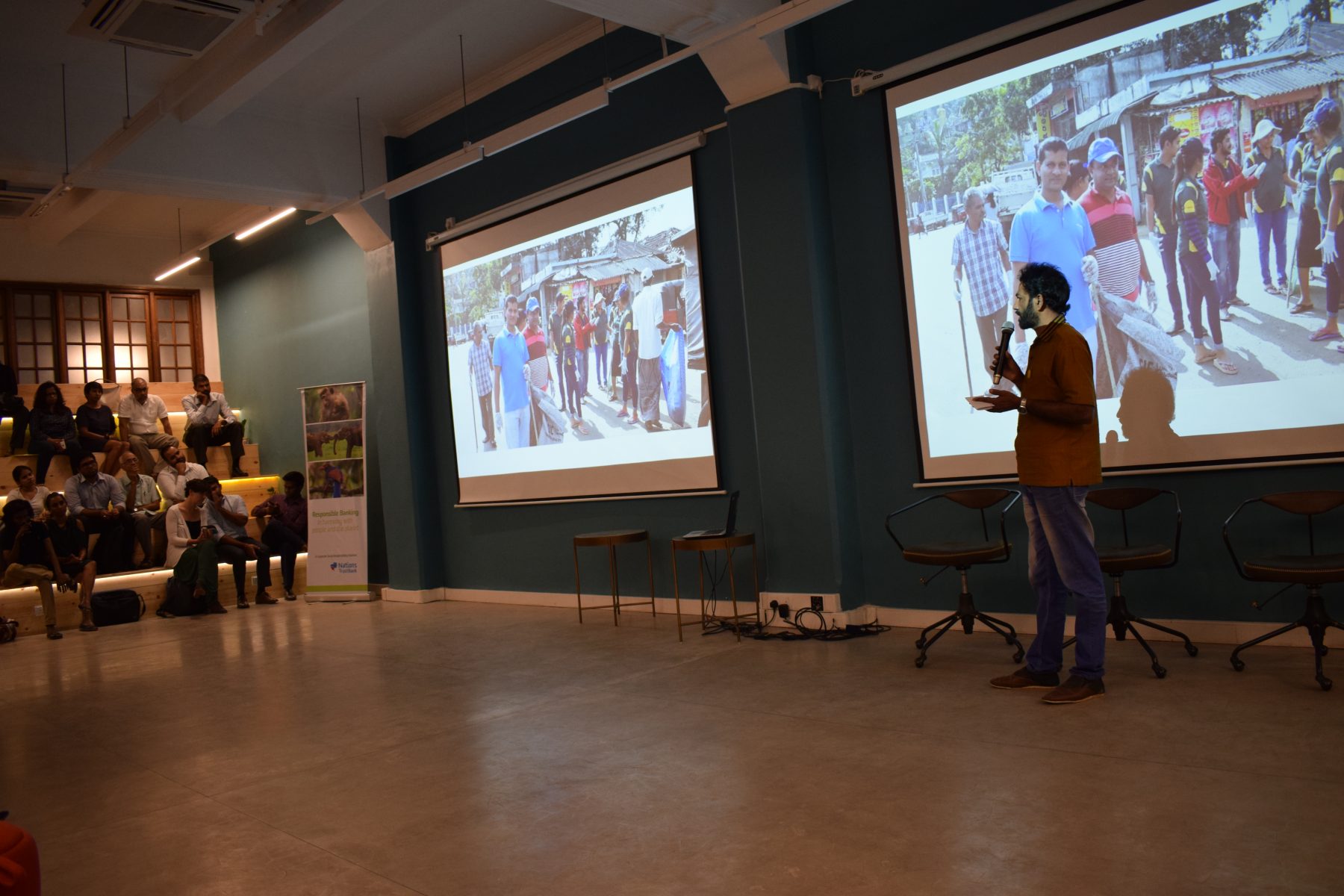 Event Details
Thu 28 Feb 2019
6pm
Hatch
14, Sir Baron Jayathilake Mawatha Colombo
Register Now