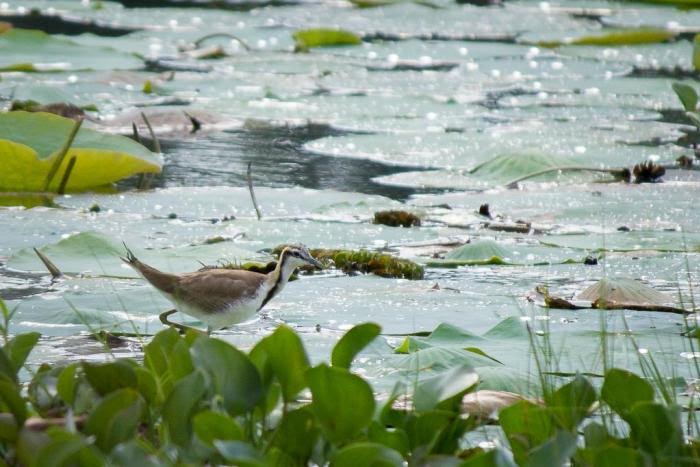 CASE NUMBER
CA (Writ) 21/2018
The Thalangama wetland tank is a unique urban biodiversity hotspot, one of the few wetlands that remain within the Colombo District. Unfortunately, it is currently under threat due to unlawful constructions that are taking place within this legally declared 'Environmental Protection Area'.
Recognising the uniqueness and the importance of this area, the Thalangama tank and its environs were declared as an Environmental Protection Area (EPA) under the National Environmental Act (NEA) No.47 of 1980 (as amended). The Gazette Extraordinary No.1487/10 dated 05/03/2017 ancillary to the NEA only permits activities such as cultivation of paddy and traditional fishing within the Thalangama EPA.
The history of the Thalangama lake and surrounding paddy fields, which principally forms the Thalangama EPA, dates back to the 16th century. The Thalangama tank and its surrounding environs is an important habitat for water birds and other flora and fauna, functioning as an urban biodiversity refuge. In addition to this, the paddy fields irrigated by the Thalangama tank provide a valuable source of income to around 175 paddy farmers residing in the neighboring villages. It also has an important flood retention capacity within the greater Colombo flood detention area.
In mid-2016, EFL received information regarding illegal landfilling and construction activities carried out by a private property owner within the Thalangama EPA. EFL was made aware that as a result of such activities, severe and irreparable damage may be caused to the sensitive environment of the wetland.
Following this, EFL carried out an extensive investigation into the matter.  After having conducted multiple field visits, EFL wrote to the relevant authorities regarding the illegal construction that was taking place within the Thalangama EPA. Further, EFL notified the private landowner that such construction activities on his land, which is declared an EPA, is illegal and would be detrimental to the wetland habitats, having an adverse impact on the surrounding lands as well.  As opposed to halting development activities, the private landowner continued construction activities at an accelerated rate.
The relevant authorities' inaction to take steps against the landowner, despite the clear and unambiguous mandate given in the NEA is amounting to a silent and willful sanctioning of the detrimental activities within the protected and environmentally sensitive area thus in the long term paving way for its complete destruction.
EFL together with a community-based organization named, Thalangama Wetland Protection and Management Committee, on the 1st of February 2018, invoked the jurisdiction of the Court of Appeal against the illegal house that is being constructed within the Thalangama Environmental Protection Area (EPA).
The Court ordered to issue notices to the Respondents. All Respondents have filed their Objections and the Court ordered the Petitioners to file their Counter Objections on or before 29.03.2019.
The Case is fixed for Argument on 16.06.2020